Unleash your potential
Get Funded Today
1-step CHALLENGES | No Time Limits | Quick Payouts
Number of Phases: 1
Time Limits: NONE
Min/Max Trading Days: NONE
Account Gains Split: Up to 90%*
Profit Target: 10%
Daily Max Loss: 5%
Trailing Drawdown: 6%
Account Leverage: Up to 20:1**
*Standard profit share is 75% but can be upgraded to 90% at the time of purchase.
**Standard account leverage is 10:1 but can be upgraded to 20:1 at the time of purchase.
Funded Capital

$5,000 USD

$10,000 USD

$25,000 USD

$50,000 USD

$100,000 USD

$250,000 USD

$500,000 USD

Target
1-Step Evaluation =

10%

Min./Max. Trading Days
None
Daily Max Loss (5%)

$250

$500

$1,250

$2,500

$5,000

$12,500

$25,000

Trailing Drawdown (6%)*

$300

$600

$1,500

$3,000

$6,000

$15,000

$30,000

Available Leverage
Up to 20:1 with an upgraded account (10:1 standard leverage)
Live Account Profit Split
Keep up to

90%

with an upgraded account (75% standard split), first withdrawal whenever you want
One Time Fee

$60

$100

$250

$449

$749

$1,875

$3,749

Purchase $5K
Purchase $10K
Purchase $25K
Purchase $50K
Purchase $100K
Purchase $250K
Purchase $500K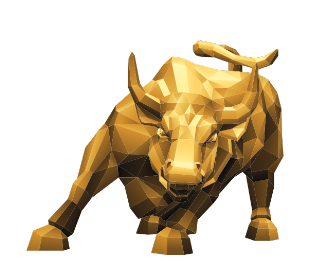 About – Funded Traders Global
We are building the best team of Traders
Welcome to Funded Traders Global, the ultimate destination for traders seeking to unlock their full potential. We are dedicated to providing funded traders with the necessary capital, resources, and unwavering support to excel in the dynamic world of trading. Your reliable partner in prop trading, forex, stock shares, crypto, and trading with that low-risk trading.
At Funded Traders Global, we believe every trader deserves the opportunity to succeed. That's why we offer a comprehensive funding program that empowers traders by providing access to substantial capital up to $500,000. With our funding, you can trade with confidence in the global financial markets.
Joining Funded Traders Global means becoming part of a vibrant and supportive community. Connect with like-minded traders, share strategies, and collaborate to achieve your goals. Our community events, webinars, and forums foster an environment of learning and growth, enabling you to expand your trading expertise and network with industry professionals.
Frequently Asked Questions